Orris Butter, White Cedarwood, Musk
A musky, woody scent evoking an artist's studio, created by Olivia Giacobetti for D'ORSAY.
You light this scented candle like you would enter a religion. Because no matter what form it takes, art is always sacred. And the influence of the place gently seizes you, impregnated with wood and traversed by canvases, strangely lit by the night. Sweet as White Cedar, tender as Iris Butter, sensualized by Musk. 03:50 de-ranges without disturbing: it de-generates.
The 250g candle is the result of a unique glass and jewellery know-how and is part of a sustainable approach, as it is refillable. Discover our collection of refills here
Regular price
Sale price
130,00€
Unit price
per
→ 3x free of charge in France from 80€ of purchase
→ For any purchase of a fragrance, receive a sample to test your fragrance before opening it
Good to know
→ Woody Musky
→ Delicate
→ Best-seller
→ Natural Wax
→ Sustainable Packaging
→ Refill
Notes
Head : Almond wood
Heart : Linen, Iris butter
Base : White cedar, Musk
Know-How
All D'ORSAY candles are cast in France, in a workshop of Ciriers with a unique and secular know-how for four generations. They are made according to traditional and manual techniques preserved by our craftsmen. The glass of the candle is signed with a monogram - interlaced letters - in a modern echo to the history of the house.
Ingredients
1-(1,2,3,4,5,6,7,8-Octahydro-2,3,8,8-tetramethyl-2- naphthalenyl)ethanone, 6,7-Dihydro-1,1,2,3,3-pentamethyl-4(5H)-indanone, omega-Pentadecalactone, Linalool.
Use and Care
Our 250gr candle offers you about 75 hours of burning time.
In order to take full advantage of your D'ORSAY candle, here is the advice to follow:
- At the time of the first use, burn the candle until the whole surface becomes liquid, this will require approximately 4 hours of combustion. This will prevent the wax from hollowing out and forming a well around the wick.
- Allow the wax to solidify before relighting the candle.
- Preferably use a snuffer to avoid smoke.
- Cut the wick regularly with the wick cutter (ideal length 3 to 5 mm) to prevent the candle from smoking or the wick from falling into the wax.
- If the wick gets out of alignment, gently re-center it while the wax is still melting.
- Do not leave candle unattended and do not burn for more than four hours at a time after initial use.
- Keep the candle out of reach of children and pets.
View full details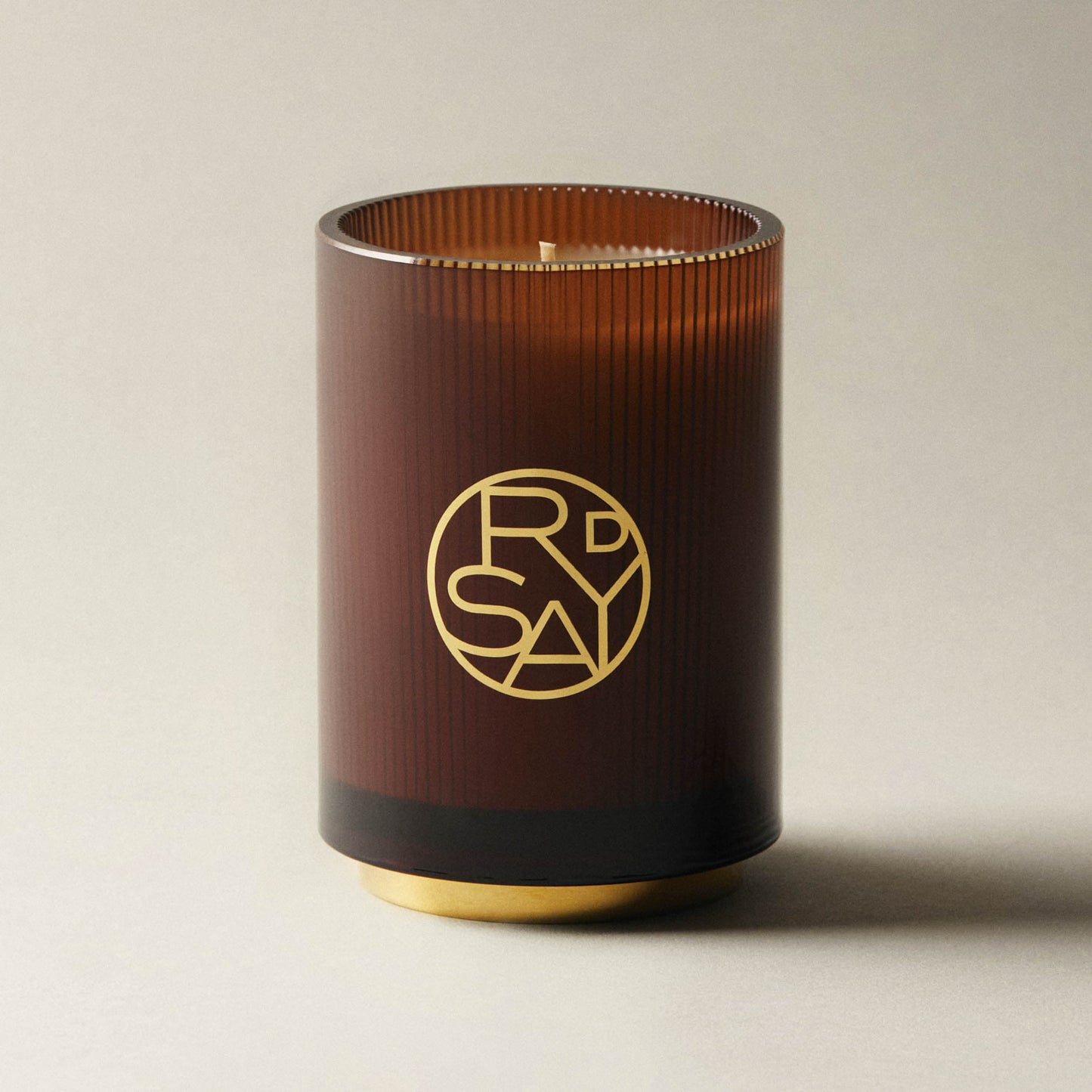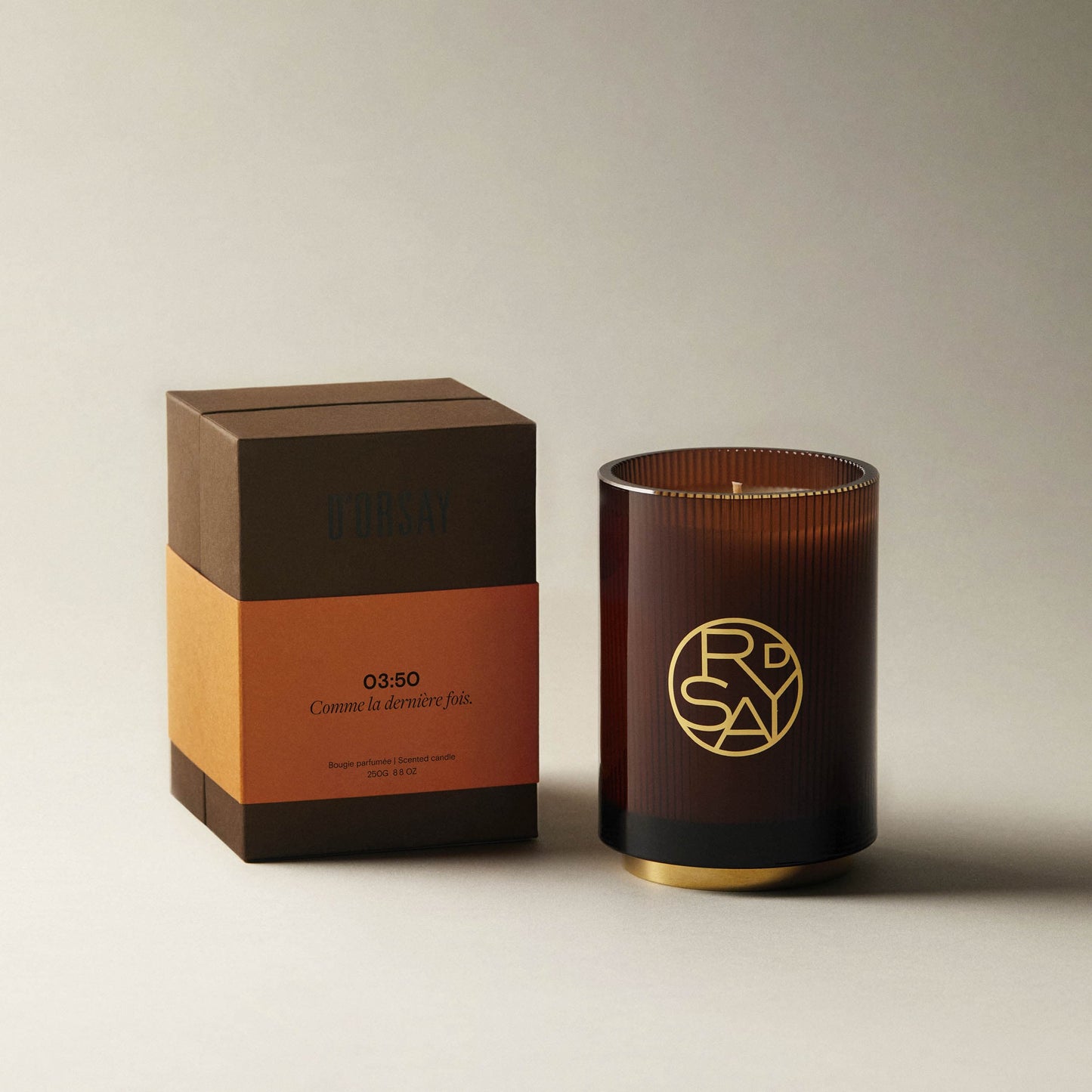 Declaration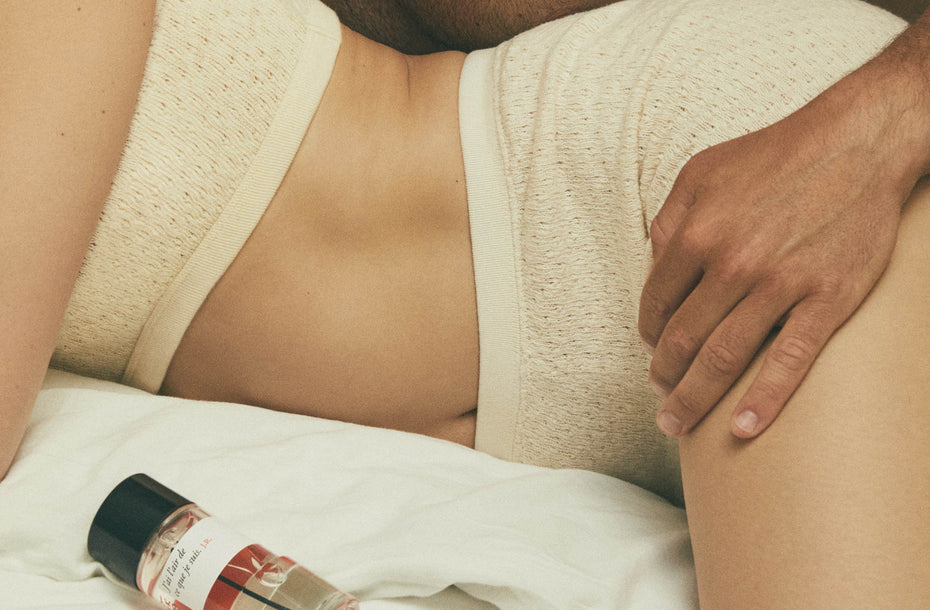 Of Love
03:50 What does 3.50am feel like, what time of day is it? Masculine? Feminine? We've moved on from that. Maybe somewhere in between, a subtle blend of both. Soft like dry Wood, like Orris Butter, with a hint of Musk?! 3.50am engenders, without endangering, a gentle un-gendering.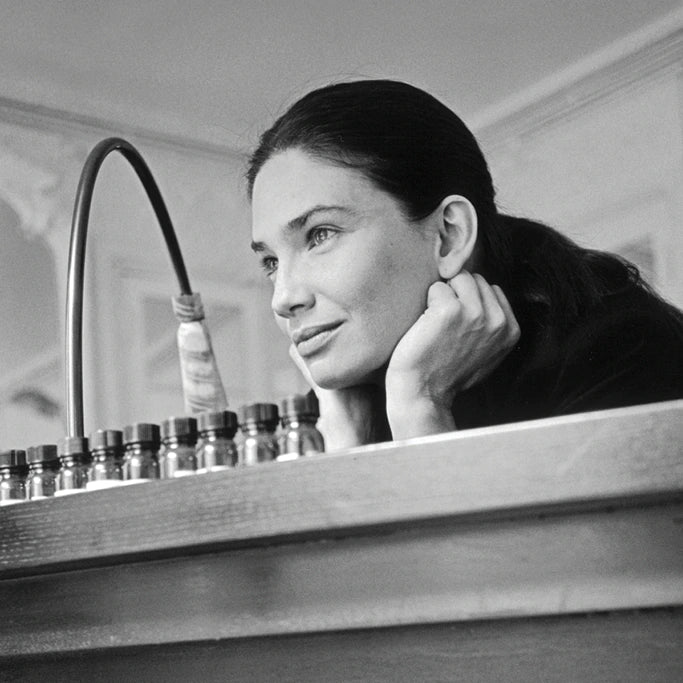 The words of the
perfumer:
"Evoking the hushed, soft and intimate atmosphere of an artist's studio, this woody fragrance is built around five raw materials. Musk and iris butter irradiate the entire structure of the fragrance and give it a round, cocooning, almost fluffy feel. Linen brings a touch of luminosity and florality. Noble materials, almond wood and white cedar bring depth to the fragrance."
Olivia Giacobetti
Creation
Created in 2009 by Olivia Giacobetti, this fragrance continues to be one of D'ORSAY's best sellers. It will transport you to the woody and intimate atmosphere of an artist's studio.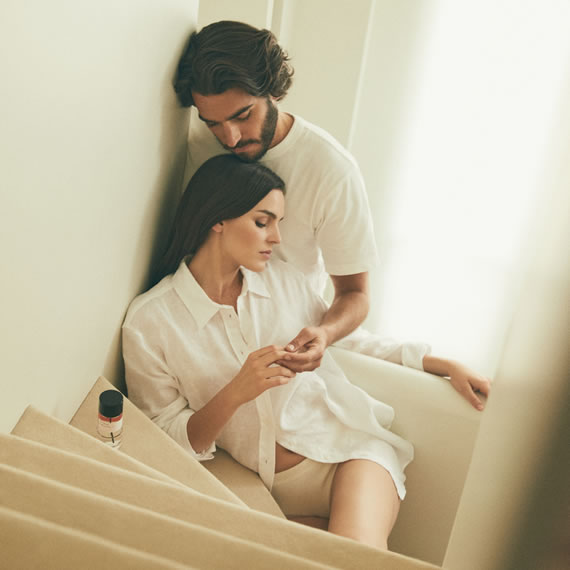 Evocation
D'ORSAY's home fragrances and candles evoke romantic encounters. Each fragrance corresponds to a time and place of meeting. Everyone is free to prefer a horse ride, a rendezvous at dawn, an opera box, the fireside, a sensual gathering, or more directly to go under the sheets...
The delivery is offered in France from 60€ of purchase, 180€ for deliveries in Europe
Secure payment. 3x free of charge in France from 80€ of purchase.
Our team is available from 11am to 7pm from Monday to Friday.
Free samples.
Choosing a selection results in a full page refresh.
Opens in a new window.