Heliotrope, Lavender, Birchwood
An Amber, Powdery fragrance evoking an incognito meeting, imagined by Vincent Ricord for D'ORSAY.
You want to remain incognito? But this scented candle makes you want to kiss, touch and hug. Resist if you can the fervour of Heliotrope, the sweetness of Lavender, the call of a Birch forest. You'll see it's great but if you don't have the time, we understand.
The 250g candle is the result of a unique glass and jewellery know-how and is part of a sustainable approach, as it is refillable. Discover our collection of refills here
Regular price
Sale price
130,00€
Unit price
per
→ 3x free of charge in France from 80€ of purchase
→ For any purchase of a fragrance, receive a sample to test your fragrance before opening it
Good to know
→ Amber Powdery
→ Fresh
→ Best-seller
→ Natural Wax
→ Sustainable Packaging
→ Refill
Notes
Head : Heliotrope , Lavender, Leather accord
Heart : Sandalwood, Birch, Lavandin
Base : Patchouli, Vanilla, Amber
Know-How
All D'ORSAY candles are cast in France, in a workshop of Ciriers with a unique and secular know-how for four generations. They are made according to traditional and manual techniques preserved by our craftsmen. The glass of the candle is signed with a monogram - interlaced letters - in a modern echo to the history of the house.
Ingredients
1-(1,2,3,4,5,6,7,8-Octahydro-2,3,8,8-tetramethyl-2-naphthalenyl)ethanone, alpha-iso-Methylionone, Linalool, Linalyl acetate.
Use and Care
Our 250gr candle offers you about 75 hours of burning time.
In order to take full advantage of your D'ORSAY candle, here is the advice to follow:
- At the time of the first use, burn the candle until the whole surface becomes liquid, this will require approximately 4 hours of combustion. This will prevent the wax from hollowing out and forming a well around the wick.
- Allow the wax to solidify before relighting the candle.
- Preferably use a snuffer to avoid smoke.
- Cut the wick regularly with the wick cutter (ideal length 3 to 5 mm) to prevent the candle from smoking or the wick from falling into the wax.
- If the wick gets out of alignment, gently re-center it while the wax is still melting.
- Do not leave candle unattended and do not burn for more than four hours at a time after initial use.
- Keep the candle out of reach of children and pets.
View full details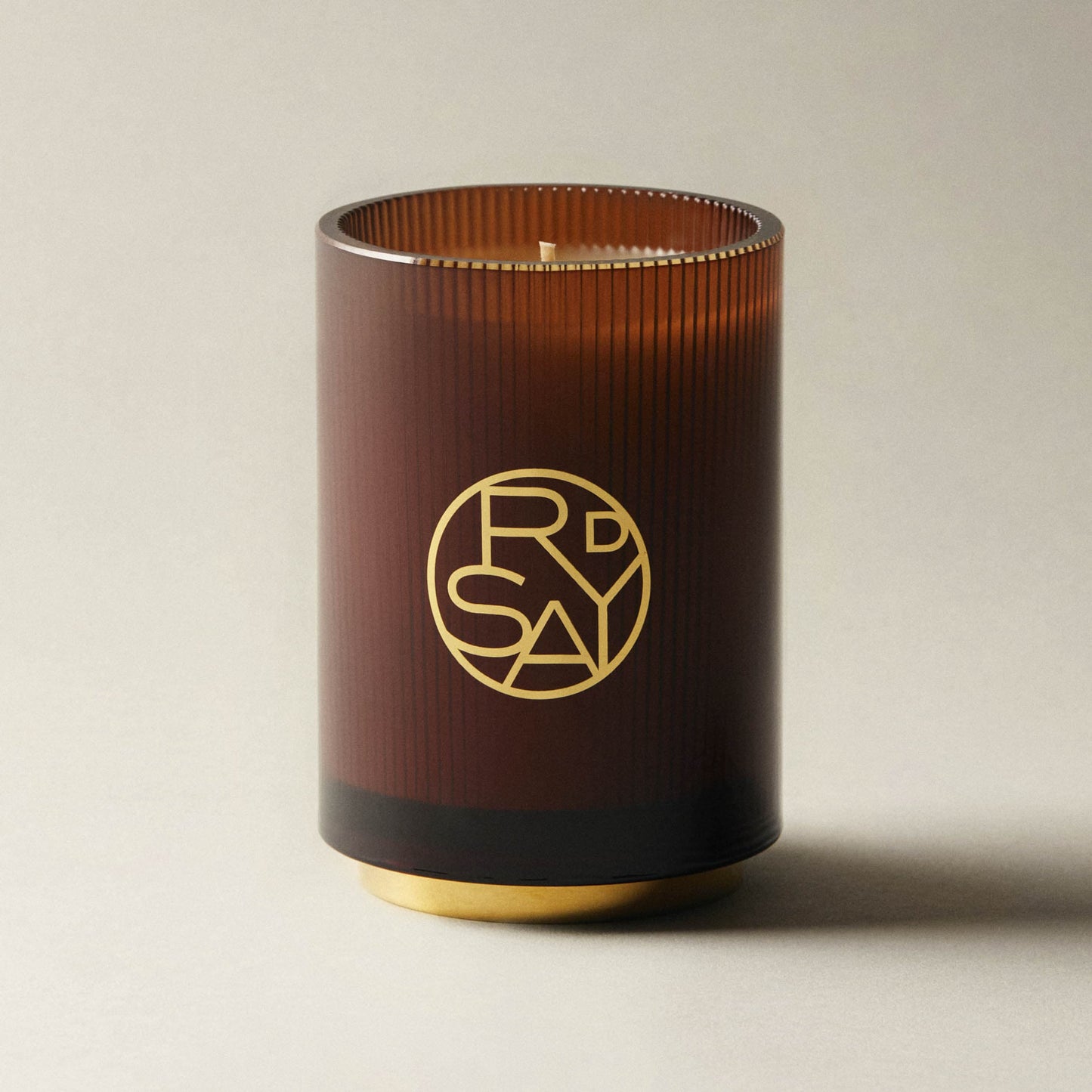 Declaration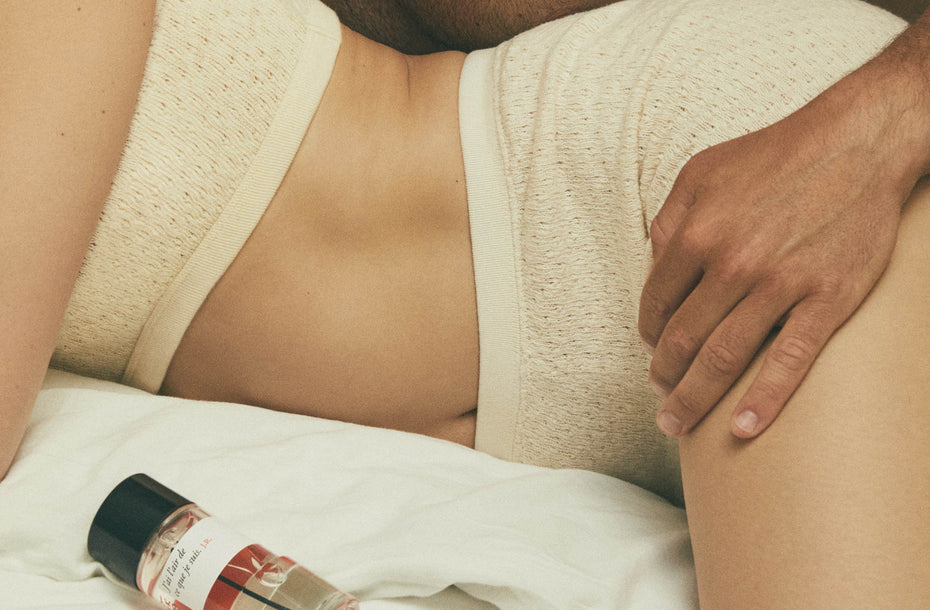 Of Love
It's 11.15pm, you can't wait to kiss, caress and embrace your lover. Resist, hover, make time to discover. Dare to take a surrealist nosedive into a world made for sapiosexual soulmates, replete with Heliotrope, muffled Amber, forests of Birch and Lavender. Give it a try and you might fly, but if you haven't got the time, we won't mind.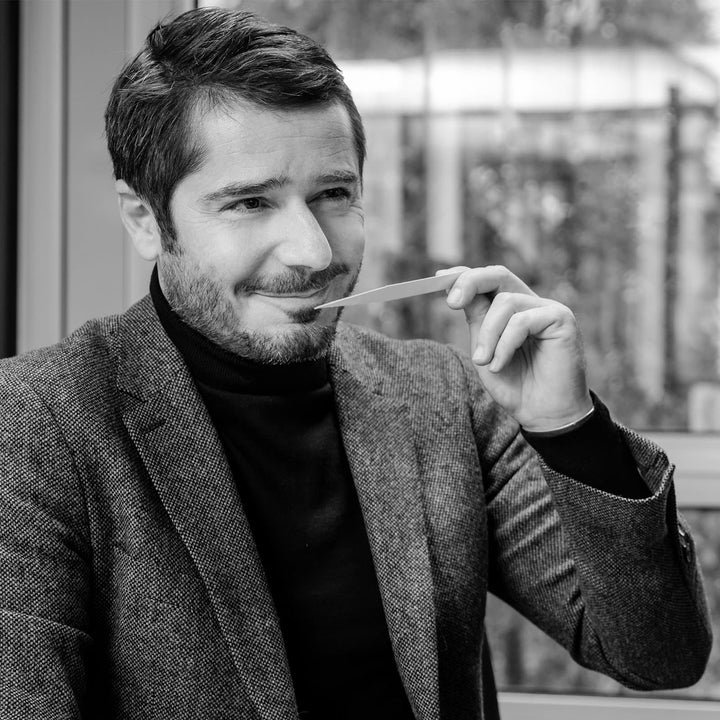 The words of the
perfumer:
"This fragrance is based on woody, vanilla and ambery notes that create a sensual, intimate atmosphere. The softness of Heliotrope, the tenderness and vibrancy of Sandalwood and Birch, and the ambery notes add an almost mystical dimension to this timeless moment."
Vincent Ricord
The delivery is offered in France from 60€ of purchase, 180€ for deliveries in Europe
Secure payment. 3x free of charge in France from 80€ of purchase.
Our team is available from 11am to 7pm from Monday to Friday.
Free samples.
Choosing a selection results in a full page refresh.
Opens in a new window.