Freshly Cut Grass, Green Hay, Leather
A Leathery, Herbaceous fragrance evoking a horse ride in the forest, designed by Vincent Ricord for D'ORSAY.
This home fragrance already leads us through the Freshly Cut Grass or to the edge of a wood where we can feel the green humidity. Wonderful duality of greenness and warmth of the leather of our frames, fragrance between Green Hay and Black Suede. Arriving in the heart of the forest, drunk with frenzied running, we are a little lost. This was probably the goal.
The 250g candle is the result of a unique glass and jewellery know-how and is part of a sustainable approach, as it is refillable. Discover our collection of refills here
Regular price
Sale price
130,00€
Unit price
per
→ 3x free of charge in France from 80€ of purchase
→ For any purchase of a fragrance, receive a sample to test your fragrance before opening it
Good to know
→ Leather Green
→ Warm
→ Natural Wax
→ Sustainable Packaging
→ Refill
Notes
Head : Cut grass
Heart : Greenhay , Wet wood
Bottom : Black suede, Leather
Know-How
All D'ORSAY candles are cast in France, in a workshop of Ciriers with a unique and secular know-how for four generations. They are made according to traditional and manual techniques preserved by our craftsmen. The glass of the candle is signed with a monogram - interlaced letters - in a modern echo to the history of the house.
Ingredients
Linalool, 1-(1,2,3,4,5,6,7,8-Octahydro-2,3,8,8-tetramethyl-2-naphthalenyl)ethanone, Vetiverol, 6,7-Dihydro-1,1,2,3,3-pentamethyl-4(5H)-indanone.
Use and Care
Our 250gr candle offers you about 75 hours of burning time.
In order to take full advantage of your D'ORSAY candle, here is the advice to follow:
- At the time of the first use, burn the candle until the whole surface becomes liquid, this will require approximately 4 hours of combustion. This will prevent the wax from hollowing out and forming a well around the wick.
- Allow the wax to solidify before relighting the candle.
- Preferably use a snuffer to avoid smoke.
- Cut the wick regularly with the wick cutter (ideal length 3 to 5 mm) to prevent the candle from smoking or the wick from falling into the wax.
- If the wick gets out of alignment, gently re-center it while the wax is still melting.
- Do not leave candle unattended and do not burn for more than four hours at a time after initial use.
- Keep the candle out of reach of children and pets.
View full details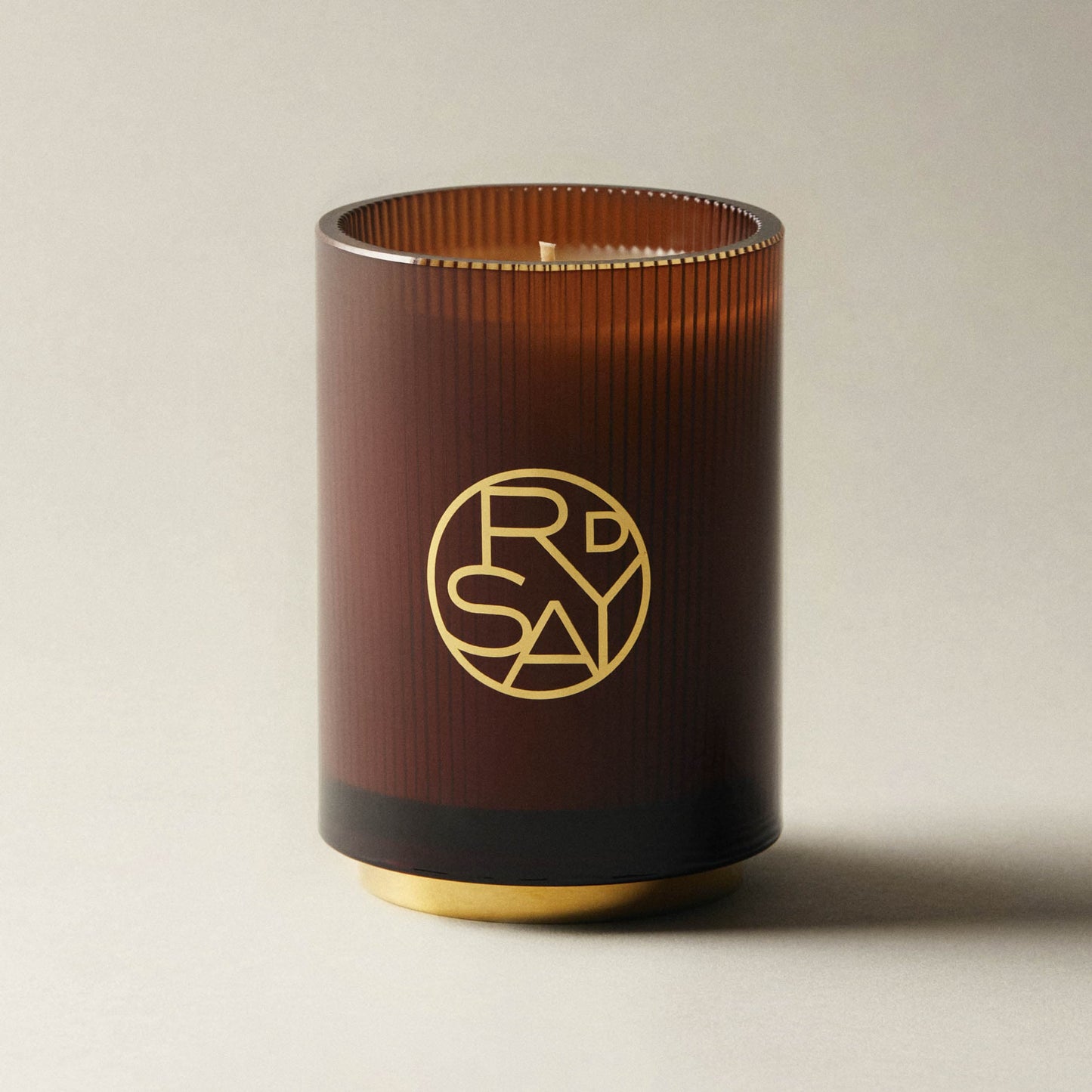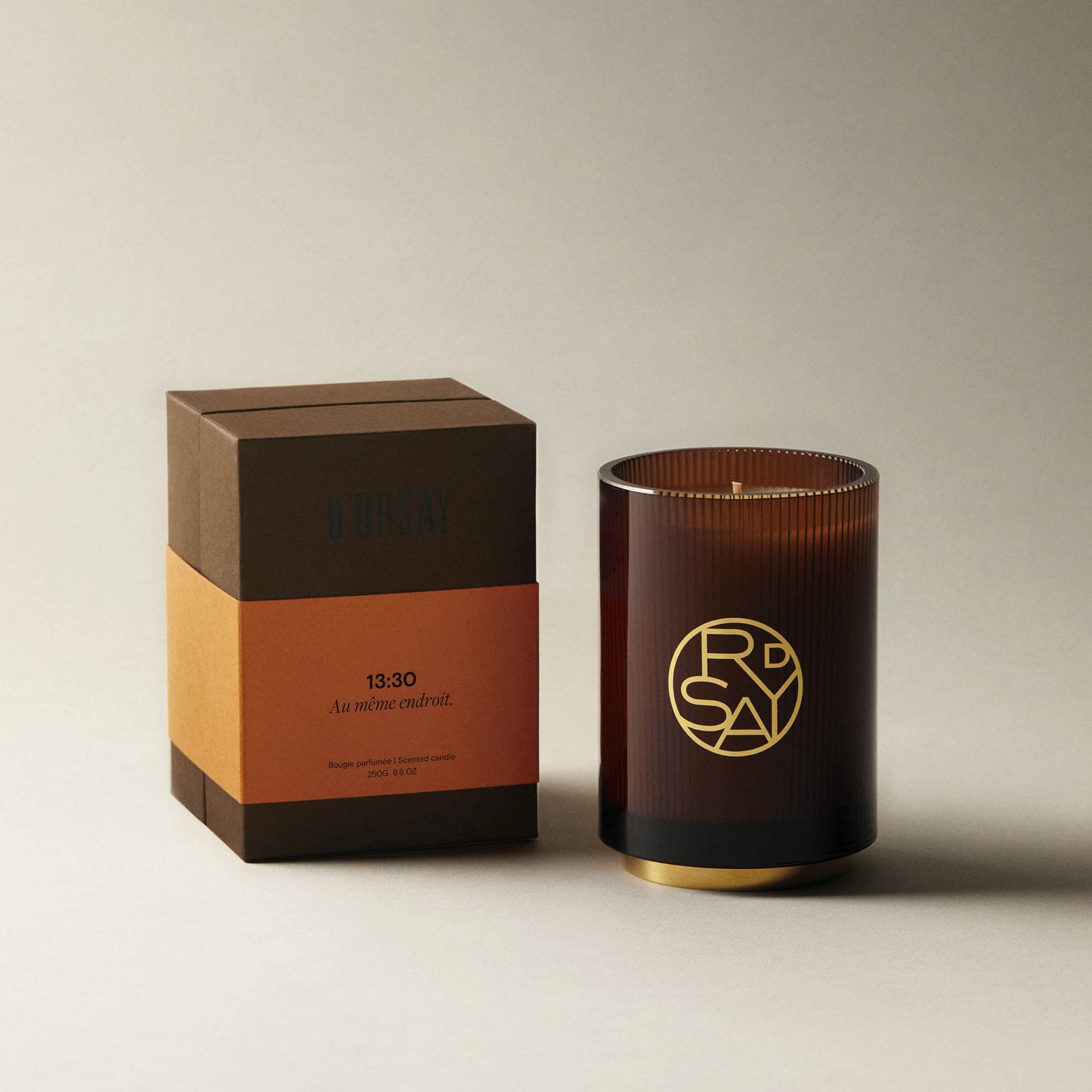 Declaration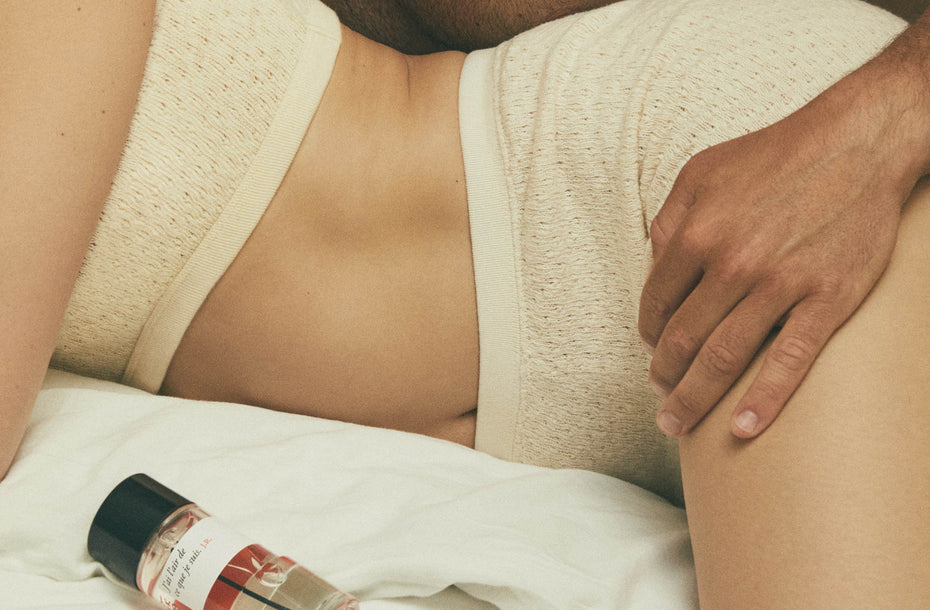 Of Love
Goodbye, bikes, cities, cocoons: make way for the long cavalcades on the back of thoroughbreds, the smells of green hay, wet woods, cut grass, leather and black suede... Arrived in the heart of the forest, drunk with frenzied races, we are a bit lost. It was undoubtedly the goal.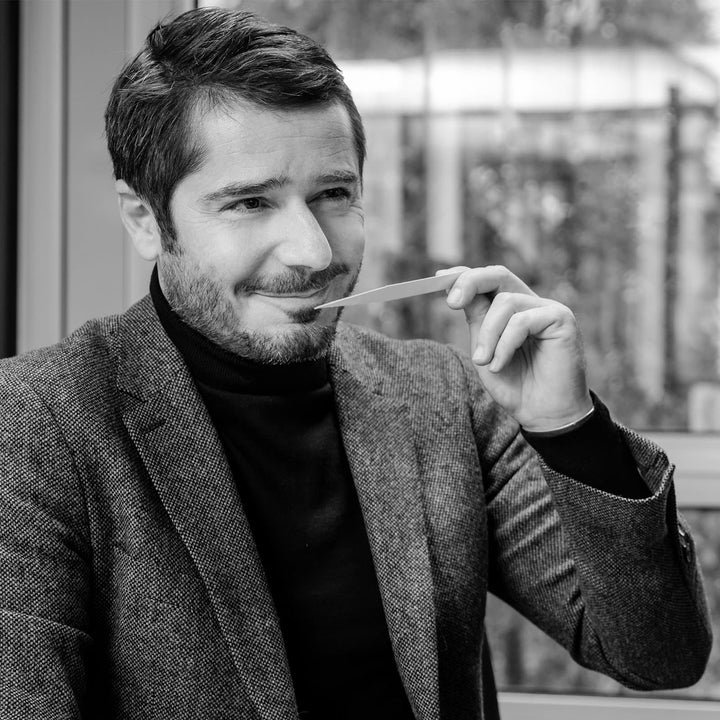 The words of the
perfumer:
"The composition of 1:30pm At the same place is built around Green notes, Leaves but to bring a certain vibration to the base there is a Leather nuance which tans this green leaf and leather as if we were putting on a pair of boots to ride a horse and setting off for an adventure… There is a Hay extract that really completes the essence of the perfume."
Vincent Ricord
The delivery is offered in France from 60€ of purchase, 180€ for deliveries in Europe
Secure payment. 3x free of charge in France from 80€ of purchase.
Our team is available from 11am to 7pm from Monday to Friday.
Free samples.
Choosing a selection results in a full page refresh.
Opens in a new window.